Who We Are
Stuart Wilson - Chair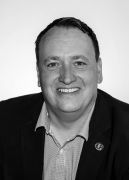 Stuart joined the governing board in March 2016 and has two children at Whyteleafe. He is Commercial Director for a British manufacturing company and hopes to share his business experience and skills with the leadership team of Whyteleafe school.. Being his first post as a Governor, Stuart is keen in developing his knowledge of the educational system through regular visits and training so as to appreciate the challenges faced and hopefully provide advice and guidance so that all pupils can achieve their best.
Mark Beach - Vice Chair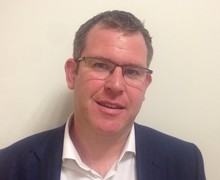 Mark joined as a governor in March 2017. He has one child at Whyteleafe school. Mark works for a consultancy firm in the City of London and is keen to merge the skills learned in the corporate world with the governing body to support and challenge the leadership team to provide the best education for all children attending the school. As Mark's first post as a governor, he is keen to understand the education system to effectively offer guidance for improvement.
John Williams - Executive Principal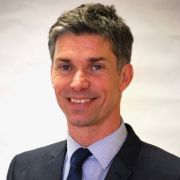 John is the Executive Principal of the Chalklands Cluster. He was previously Head at Whyteleafe and has worked in numerous schools across 4 different local authorities and has been a governor in 4 different schools.
Julie McGowan - School Business Leader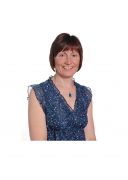 Julie has been School Business Leader at Whyteleafe School for 3 years but has worked at Whyteleafe for over 10 years.
Carol Everingham - Safeguarding and SEND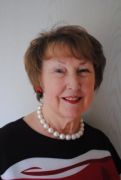 Carol Everingham joined as a Governor in January 2016. She is a speech and language therapist and has worked independently and for the local NHS service in a range of educational settings. She was Head of Therapy at a special school and a member of the Senior Management Team. She is also a Governor at a dyslexia school and has been a Trustee of a national charity for people with language and communication difficulties. She was impressed by the high level of educational standards at Whyteleafe School when she visited, and the provision for children with special needs. She was enthusiastic about being asked to join the Governing Body so that she could share her knowledge and support and promote the school.
Tim Rogers - GLF Education Partner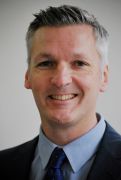 Tim is the Education Partner for six schools within GLF, including Whyteleafe School. He oversees KS1, Early Years and Childrens' Centres. Formerly a Headteacher of two schools in the primary sector, Tim joined GLF Schools in 2015.
Saima Silveira - Community

Saima became a community School Strategy Board member in January 2019. She is a qualified accountant with over 10 years' mid- to senior-management level experience gained at a variety of organisations across a wide range of industries, from small IT start-ups to large corporates in the retail and FMCG sectors. For the last three years she has held Finance Manager and CFO positions at multi-academy trusts. Saima has used the swimming pool at Whyteleafe Primary School as a parent and is looking forward to bringing together her professional expertise and her experience of working in the education sector to support the school.
Jette Wainwright - Clerk to Governors
Jette has been clerk to governors at Whyteleafe for four years, and became a clerk after being a governor at her children's Junior School. She was in post for five years, during which time she was Chair of Children & Learning Committee, Link Governor, and Vice Chair of Governors. She has been a clerk for almost six years and has gradually increased the number of schools she works for to six. All six are in the primary sector - The Earlswood Federation, Salfords School, Warlingham Village Primary School, Marden Lodge, and Hillcroft as well as Whyteleafe. She regularly attends training to ensure that the advice and support she provides to her governing teams is up to date. Last year she successfully completed the nationally recognised Accredited Clerk qualification. Prior to this Jette was Marketing Co-ordinator in a large actuarial firm.